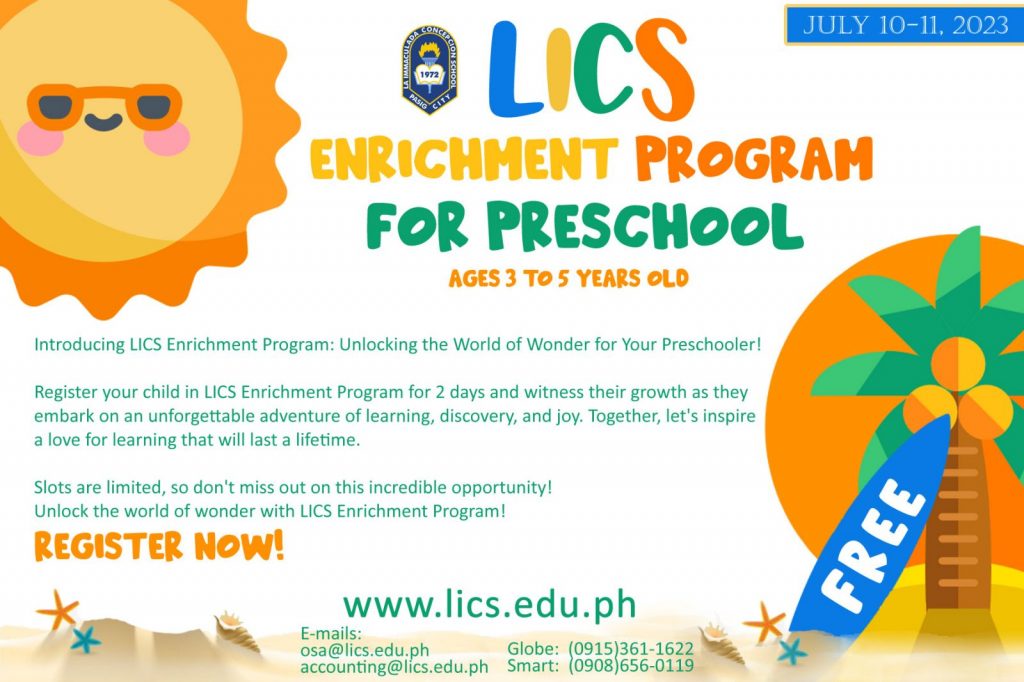 Register your child in LICS Enrichment Program for two days and witness their growth as they
embark on an unforgettable adventure of learning, discovery, and joy. Together, let's inspire
a love for learning that will last a lifetime.
Slots are limited, so don't miss out on this incredible opportunity!
Unlock the world of wonder with the LICS Enrichment Program!
REGISTER NOW!
Click this link to register:
https://forms.gle/RFadaZxzw5P8h9eC6
Office of Student Affairs
osa@lics.edu.ph
(0908) 656-0119
(0915) 361-1622